Inspired by the Boreal Forest
We are surrounded by gorgeous nature and wilderness where I live, and my work is a celebration of the plants that grow here. I use living plants as the main decoration by rolling fresh leaves and flowers into wet clay slabs.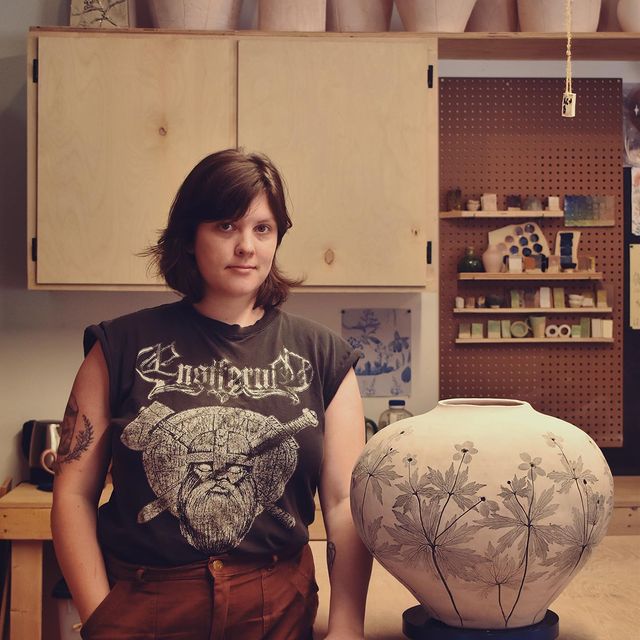 I am a full time potter living and making ceramics in Thunder Bay, Ontario, Canada - the traditional lands of the Anishinabek Nation and the traditional territory of Fort William First Nation. I live in the city with my partner Bob, and work out of a small garage studio on my parent's property in the country north of town.
About